Is it legal to buy lottery tickets online?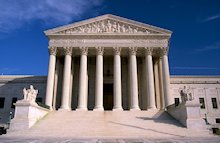 This topic seems to be on many people's mind as I keep getting questions similar to this one (and this about 3 to 4 times a week) …
Dear Stefan,
Thank you for Winslips.com. What a great program.
I want to play this specific lotto game: ___
Where can I buy lotto tickets online?
INDEED, tickets for some of the BIGGEST games out there can be purchased online.
But they come with a hefty price-tag as well (which is quite normal) …
Let me explain …
Online ticket brokers buy these tickets for you in local shops. This is called a butler service. They then scan your ticket, and UPLOAD the scanned image of your ticket to your personal 'ticket account' (so that you can print it and claim ownership when you win a prize).-
Such a service (BUY, SCAN, UPLOAD) costs money, and YES … they do have to make a profit too.
All this is quite normal!
The only thing is … many players are a bit worried about the legality of all this.
You see … the BIGGEST jackpot games are usually USA games.
It may surprise you, but on the federal level … gambling is illegal in the United States.
ONLY an individual state has the right to organize gambling related activities such as lotteries, but ONLY within their state's borders.
Multi-state lotteries like Powerball for example are organized by each individual (participating) state, which explains why each state has their own Powerball lottery forms
Now, each state can legally sell tickets to ANYONE who is within their state's border.
So technically – the way I understand it – your 'online' butler can legally purchase YOUR ticket(s).
YES, they are yours!
The only thing is, your butler can not be a lottery ticket RESELLER. That would be illegal.
So the question comes to mind … is your 'butler' a reseller?
In my opinion, he would be if he first picked HIS numbers and then sold you HIS tickets.
But that's not what he does. He just buys your tickets with YOUR NUMBERS on your behalf!
Food for thought, I know, and certainly not legal advise, but I keep you updated when I found out more.
To your success,
Stefan
---