Pick3Stats Pro Will Be Back in 2018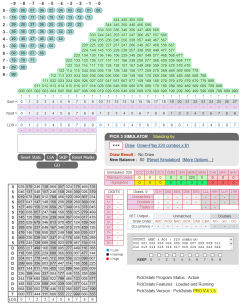 Early 2018, we will have some new openings for "fresh" Pick3stats Pro members. Priority will be given to our Pick3sniper members first.
Pick3stats Pro is one of the best Pick 3 tools you will ever find. It is heavily used by some of the top predictors at a very famous lottery forum.
The software is SaaS (Software as a Service) and can be used on any device such as PC, MAC, Laptop, Tablet and (big-screen) smartphones.
Besides the standard Pyramid table, the newest version of Pick3stats Pro includes a brand-new LDS table as well. Many pro players will like this.
Pick3stats Pro version 4.1.5 is currently in Alpha test mode. A new Beta version will be released in the coming weeks. I need to update the user manual as well so please have a little bit more patience.
Thank you so much,
Stefan
P.S. Click the thumbnail to see a larger preview of Pick3stats Pro V.4.1.5
---